Hang on here, hold up for a minute!
In order for the messages sent here to reach us, you need to set an email address & Contact Number in the contact form!
(M) : +91 (0) 89860 54337
(E) : bivhacare@hotmail.com , care[at]bivha.in

Admin & City Office
Bivha International School
C/O Bivha Business Center,
G1-G3, Block A,
Simrahi Bazar
Distric: Supaul,Bihar : 852111

(Ph) : +91(0) 8986054337/ 07050-201-201
VOIP : 06471250260(22 Lines)|Fax:06471250260
Tel    : 00977981097418 | +612 66202210
(E)   :  bivhacare@hotmail.com   ,care@bivha.in
CABS (Transport)
M : +91 6471250260*22

 24*7 IN-House Ambulance 
 ID- 1098 Ext.2
Campus -I
Bivha International School
NH-106, Bivha Knowledge Park
Simrahi Bazar, Bihar ,India 852111
Tel:06471-250260 (Only for Internal Purpose)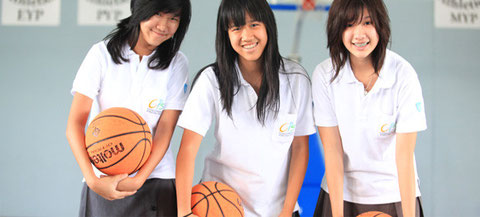 APPLICATION FORM FOR TEACHER
Interested to work with us. Please fill the application form and send to us.
APPLICATION FORM FOR TEACHERS.zip
Compressed Archive in ZIP Format
635.3 KB
Contact
Send us a message! We'll get back to you as soon as We can!
Attention Job seeker :  we are  hiring only for Our Bihar ,Odisha ,Bhopal & Karnataka  Campus as Trainee Teacher(PGT).Candidate who are willing to relocate  should only apply.
Extension Centers
INDIA
** BIHAR***
Karjain Bazar
Bivha International School-II
Main Road, Karjain Bazar
Supaul Bihar
E- karjain[at]bivha.in

Ganpatganj
Bivha Pre-Class
Main Road, Ganpatganj
Supaul Bihar
E- ganpatganj[at]bivha.in
Birpur
Bivha Career Development Center
LIC Road, Birpur Supaul
E- birpur[at]bivha.in
Pratapganj
Bivha Open School

Near Petrol Pump
Supaul Bihar India
E- pratapganj[at]bivha.in
Patna - 1
Bivha Medi Classes

Behind Laxmi Market
Boring Road,Patna
E- patna1[at]bivha.in
Patna -2
Bivha Business school
Gandhi Madain ,Bandar Bagicha
Patna - 800 001
E- patna2[at]bivha.in
Advance Learning Center (ALI)
***BHOPAL***
Bivha Play School
93,Nirupam Royal Pams,Near Ashima Mall,Hoshangabad road,Bhopal(MP)
PH: 07050-201-201 ,1800-243657
E- bhopal(at)bivha.in
Regionl Director : MD. Sabir Ali

**KARNATAKA**
Bivha -SVGS
Shri Venketshwar Global School , Mudbhi
Contact Person : Mrs. Majula Rao

E- karnataka@bivha.in

***ODISHA***
Bivha-CDC
At:Bhupati Street
Po:Jeypore
District:Korput(Odisha)

West Bengal
Kolkata

Bivha International Foundation
Sector - III, Salt Lake City
Kolkata , West Bengal India
E- foundation[at]bivha.in
DURGAPUR
Bivha International Foundation
HTMT Global Solution Lane
G.T Road , Durgapur
E- durgapur[at]bivha.in
OVERSEAS (INTERNATIONAL UNIT)
SINGAPORE
Helping Girls
Bivha International Foundation
Mission Building
Singapore- 77
E- singapore[at]bivha.in
MALAYSIA
Bivha International Foundation
102 Milestone,102 KM from Batu Caves
Gombak,Selangor,Malaysia
NEPAL
(Admission Consultant)

Dharan
Bivha International Foundation
Dharan - 14
Tel: +977981097418
E- nepal[at]bivha.in
 
Biratnagar
Bivha International Foundation
Helping Girls,Birat NagarNepal
Tel: +977981097418
E- nepal[at]bivha.in
 
Bhanta-bari
Bivha International Foundation
SSB-Nepal Police Post(Old Custom)
Pillar No- 131,Bhantabari ,Nepal
Tel: +977981097418
E- nepal[at]bivha.in