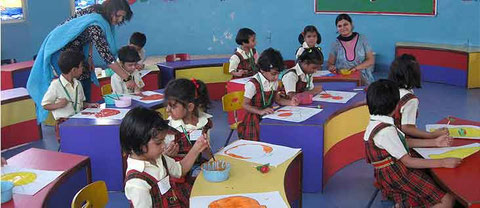 The Institute has fully air-conditioned class-rooms and tutorial room of adequate seating capacities. Class-rooms possess spacious green writing boards (with dust free chalks), LCD projectors and pull down screens, and connectivity through LAN for network access. The seating contours are specially designed for comfort which is necessary for concentrated study.
Faculty Room
The Institute has well-furnished fully air-conditioned faculty rooms equipped with PCs and round the clock internet usage for individual faculty to enrich their knowledge and development.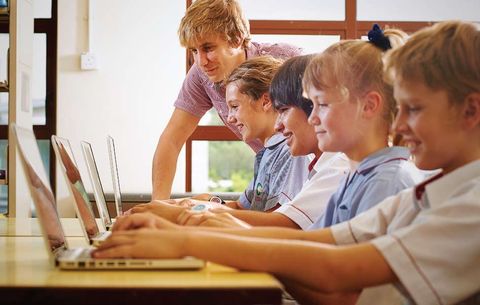 Computer Center
The air-conditioned Computer Centre is equipped with state of the art hardware and latest software facilities to handle the data processing requirements of the faculty and students.
All PCs are connected via a well structured Ethernet LAN. The whole campus is Wi-Fi enabled for all its authorized users. Servers and workstations are well protected by licensed Kaspersky Antivirus software.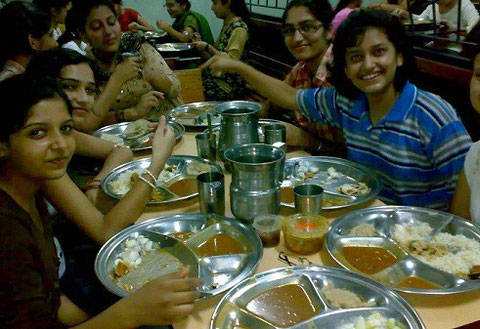 The Institute recognizes that a major concern to all the students is the availability and quality of accommodation. Presently, separate hostels for Boys and Girls are available outside the Institute Campus. Well-furnished rooms are available on a twin sharing basis. Each room is provided with cots, study tables and storage racks. A committed and dedicated resident warden looks after the affairs of the hostel. Bus facility has been provided to carry students from hostels to the Institute and back.
The institute has a modern cafeteria for staff and students providing quality snacks and food items from dawn to dusk. The students relax and re-energize themselves and experience all seasons of the year in its serene atmosphere.
The Institute has an arrangement for Doctor in campus on specified days and time. First- Aid facility is available for minor ailments and injuries. In case of an Emergency, the Institute provides conveyance facility to carry patient to nearby Hospital. Goverment Hospital
is located at a distance of about 1 km from the Institute campus.