List of Course Avilable at Bivha International School
List Of Program & Syallbus
List of Program , available at Bivha International School.
Location: BIHAR| WEST-BENGAL |KARNATAKA | ODISHA|
Course Fees.pdf
Adobe Acrobat Document
95.0 KB
Various program are offered at : Bivha International School
ENGINEERING|MEDICAL|PARA-MEDICAL|APPLIED SCIENCE|COMPUTER|ARTS|SCIENCE| COMMERCE| INTERMEDIATE| INTERNATIONAL PROGRAM|SPORT|EDUCATION|NURSING|AND MANY MORE.
The academic programmes and syllabi offered at "BIS" aims at igniting minds and creating in students, a love for learning and continuous development, by making the learning process an enjoyable experience.

We are a registered CIE centre offering IGCSE and 'A' levels at the grades X and XII respectively. We are affiliated to the CISCE offering the I.C.S.E. and I.S.C. at the grade X and XII respectively. We also offer the International Baccalaureate Diploma Programme.

The curricula (ICSE, IGCSE, ISC & IB) offered at Bivha will find each student at the cutting-edge of academic excellence, will motivate him to reach the threshold of his full potential and equip him to look within himself and outside at the real world with a strong sense of self-esteem.

e-Learning
Electronic learning or e-Learning has been gaining momentum. With the use of computers in the educational institutions, there is a growing tendency to blend learning services. Integrating e-Learning with classroom-based learning is looked upon as a fruitful methodology.
At Bivha International, we will be implementing innovative strategies to ensure that our students have access to information and communication technology. Our plans for the future include:


| | |
| --- | --- |
| | e-learning and teaching: embedding information and communication technology in educational practice |
| | e-leadership: building a culture that supports information and communication technology |
| | e-innovation: investigating and implementing new and emerging technologies |
| | e-students: providing students with an e-perspective on living and learning in the digital world |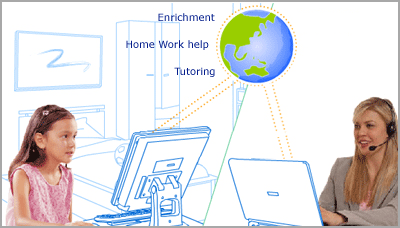 International General Certificate of Secondary Education
Cambridge International General Certificate of Secondary Education is the world's most popular international curriculum for 14 - 16 year olds.

Cambridge IGCSE is a curriculum that develops students' skills in creative thinking, enquiry and problem solving and prepares them for the next stage in their education.

Schools worldwide have helped in developing the IGCSE curriculum and this itself is the specialty of IGCSE. It incorporates the best in international education for students at this level in line with changing needs, and is regularly updated and extended. Different combinations of subjects are offered in IGCSE with a variety of routes for learners of different abilities. Each subject is certificated separately.

The International General Certificate of Secondary Education (IGCSE) is taken in over 100 countries worldwide and is internationally recognized as being equivalent to the GCSE in the United Kingdom. It also has wide recognition from higher education institutions and employers around the world as evidence of academic ability.

Cambridge ICE is the group award of the International General Certificate of Secondary Education (IGCSE) and requires the study of subjects drawn from the five different subject groups. It gives schools the opportunity to benefit from offering a broad and balanced curriculum by recognizing the achievements of students who pass examinations in at least seven subjects, including two languages, and one subject from each of the other subject groups.

It is awarded at the following three levels:
| | |
| --- | --- |
| Distinction: | Grade A in five subjects and Grade C or above in two subjects. |
| Merit: | Grade C or above in five subjects and Grade F or above in two subjects. |
| Pass: | Grade G or above in seven subjects from the prescribed subject groups. |

A wide range of IGCSE subjects is available and these are grouped into five curriculum areas, as follows:
| | |
| --- | --- |
| Group I: | Languages |
| Group II: | Humanities and Social Sciences |
| Group III: | Sciences |
| Group IV: | Mathematics |
| Group V: | Creative, Technical and Vocational |

Grading is on an eight-point scale (A*–G). The Cambridge portfolio of IGCSE qualifications provides a solid foundation in preparation for A Level, AS, International Baccalaureate and US Advanced Placement courses. Students who do not want to pursue international curriculum after IGCSE also have a choice to switch over to national curriculum as CBSE and ISC or any state board.

We offer the following choice of subjects in IGCSE (For Grades IX & X):
Group 1 Languages (at least two)
First Language English, English Literature, Foreign Language French or German, Second Language Hindi

Group 2 Humanities and Social Sciences (at least one) Economics, Geography, History.

Proposed subjects: India Studies Global Perspectives (an Inter disciplinary Studies)
Group 3 Sciences (at least one)
Co coordinated Science (includes Physics, Chemistry and Biology with double award), Environmental Management, Physics, Chemistry and Biology.
Group 4 Mathematics (at least one)
Extended Mathematics, Core Mathematics

Proposed subject: Additional Mathematics
Group 5 Creative Technical and Vocational (at least one)
Business Studies, Information Technology, Physical Education. Sciences

The IGCSE develops and reinforces a broad range of skills that are needed for the Cambridge A level programme, IB Diploma programme and the Indian School Certificate programme in grades 11 and 12. The ICE or IGCSE certificate is recognized by academic institutions and employers worldwide. In case of further queries regarding the IGCSE Programme, please contact: IGCSE Coordinator or the school office.
For information Regarding Affiliation write to - David Mick ,Additional Coordinator , cie.india@in.com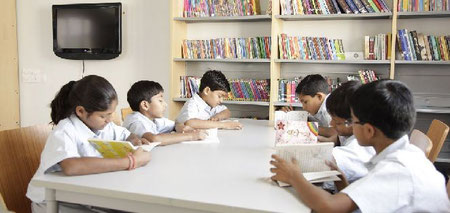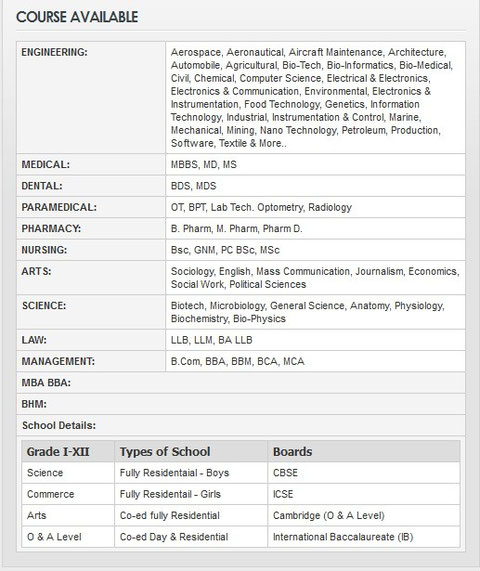 Subject List - IGCSE
Find out the subject ,Prescribed by BIS for IGCSE student. These subject are offered by Bivha School's (CBSE & ICSE) at Supaul, Saharsa,Madhepura.
Subject List as IGCSE.doc
Microsoft Word Document
32.0 KB