Technology use @ Bivha International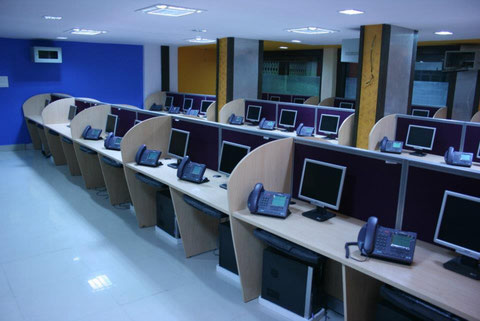 Technology in Focus
Bivha Varsity has always been at the leading edge of implementing technology in education delivery. Several groups at Bivha Varsity are working on building knowledge repositories to help academic staff and students to have better access to educational resources.


Enabling Education Delivery via Satellite and Internet Technology

Satellite technology and the Internet play a vital role in bridging the distance barrier between providers and consumers, who are geographically dispersed.

VSAT Technology
VSAT (Very Small Aperture Terminal) allows classes to be broadcast from a single central studio and be simultaneously received at multiple school locations. The students are able to see and hear their teacher make a prepared electronic presentation and use a blackboard or whiteboard when required. The teachers and students can interact over a voice channel that brings about an experience very similar to being in an actual classroom.

More on VSAT Technology
Picture of a VSAT session in Classroom in Laxman Public School, New Delhi

VOIP Technology
Voice or Video over IP (VOIP) is the latest technology revolutionizing the education market and creating possibilities of taking education to the home of the student via the Internet. Bivha International & Career Development center students in remote locations are now experiencing the benefits of participating in live classroom sessions from their homes or from a cybercafe. The best faculty on any topic can make available the recordings of their sessions, which can be downloaded and heard at any time of the day. VOIP allows for two-way video and voice, allowing hundreds of individual students to participate and learn together from the very best faculty on the subject.

BV faculty and students first experienced VOIP technology at work when the Call center Training 2009 Analysis was conducted on Nov 24, 2009 simultaneously at all 35 locations of Bivha International School. More than 1500 students had participated in the first VOIP session.

Productivity and Learning Tools in Education

BIS's technology team has deployed in-house solutions built on the latest technologies across all its centers. Some of the key IT initiatives include:

Student Information System (SIS): Used daily by over 10,000 students and 200 faculty, the Bivha International SIS is a unique messaging and performance tracking system for students and faculty to interact with each other and exchange information. The performance tracking system keeps a record of every classroom or online test taken by the student. A sophisticated analysis of the test results informs a student about his or her strengths and weaknesses, provides comparative benchmarks and inputs on test taking strategies.

Olympia : Olympia, popularly known as 'The Free educational Program' is the Bivha Varsity forum dedicated to MBA test-prep. It is an exclusive area for 10+2 Bihar Board aspirants to get the latest news on school announcements, entrance test tips, resolving academic queries or exchanging preparation strategies with other aspirants.

Workflow System: Bivha Corporation enables its content development team with an advanced workflow management system for managing the entire content development effort involving over 100 authors, editors, language experts, proof readers, and quality assurance team members. The workflow system also serves as content repository and is capable of handling various document formats including images, XML, HTML, Pagemaker and Corel files.

ERP v 5.1: An integrated solution developed in-house that helps BV maintain information about students, courses, pricing, payment collection, scheduling of classes, and customer inquiries. The front-end applications have been developed in Java Swing with Oracle 8i as the database, the ERP uses advanced database replication methods to organize nationwide customer data. Screen shots of ERP
Online Enrollment System: A web based system for students to browse classroom locations and select courses and enroll by paying their fees using a credit card.

Digital Content Development Tools: Bivha Varsity content authors use a sophisticated workflow management system and the latest authoring tools to build electronic repositories of question banks and lessons.