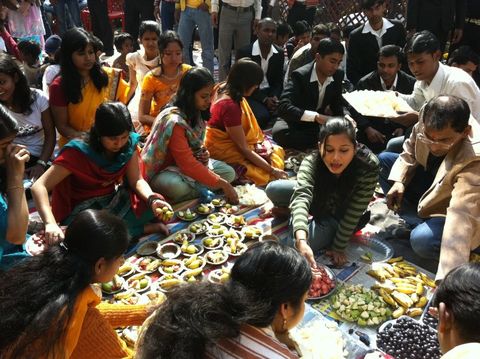 In what ways are students most likely to find Bivha international school to be different?
The manner in which they will be expected to learn may be a departure from whatthey are used to. They will not be passive recipients of information and facts. Rather they will be active, fully participative, and ready to interact with the teacher and the rest of the group. Their learning will encompass a range of new skills such as making presentations, leading teams, carrying out independent research, finding practical application for their knowledge, and making time for reflection and evaluation.
The students will be pleasantly surprised by our faculty. They have all been chosen for their broad international experience, and skills in interactive teaching in the English medium.
Our residential and pastoral life will actively encourage moral conduct and understanding on the one hand and a sense of fun and enjoyment on the other. Bivha International School will be a happy,safe, caring and learning community where all students will be treated as individuals and where they will experience a degree of personal freedom along with the obligations that freedom confers.
The students will find themselves in a cosmopolitan environment. They will, over time be able to understand their place inthe world outside their own nation and community, to be able to appreciate other cultures and beliefs without sentimentality or prejudice, and should find it possible, once they leave Oaktree, to move through the world with ease, confidence and understanding.